Are you tired of metallic manhole covers that crack, corrode, get stolen, and don't work how they're supposed to? If so, you're like many municipalities in Texas and around the nation who finally turned to SuperCover in search of a solution. Our composite manhole covers are unparalleled in terms of effectiveness. Explore the features and benefits of our non-hinged SSO series SuperCovers below, and contact us with any questions!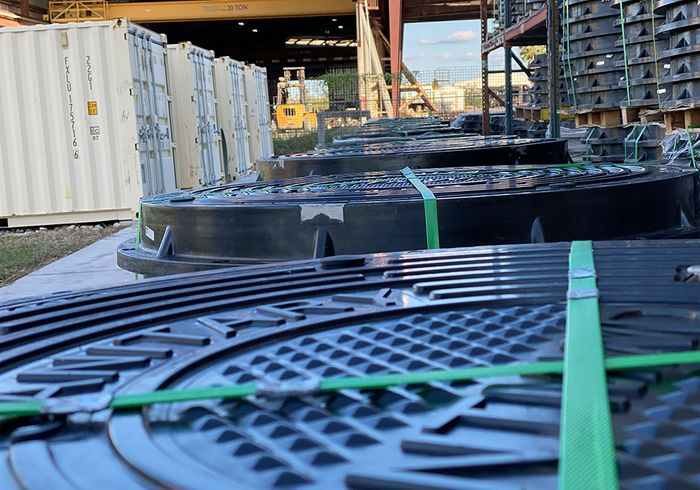 Super Cover Sizes
Our non-hinged SSO series SuperCovers come in two size options to cater to different municipal needs:
24" Clear Opening (SUPER24-NH SSO SERIES)

30" Clear Opening (SUPER30-NH SSO SERIES)
Each SuperCover is designed with the same robust collection of features, making them the ideal solution for addressing the most pressing concerns in the wastewater industry.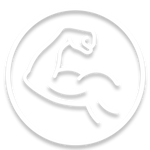 Fiber-reinforced Ring and Cover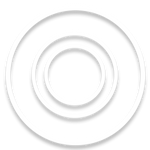 Double-gasket Seal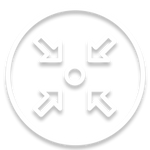 Anti-rotation Alignment Tabs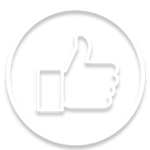 Bolted Safety dish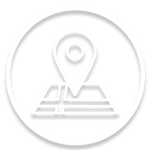 Optional 3M iD Disk Marker Compatibility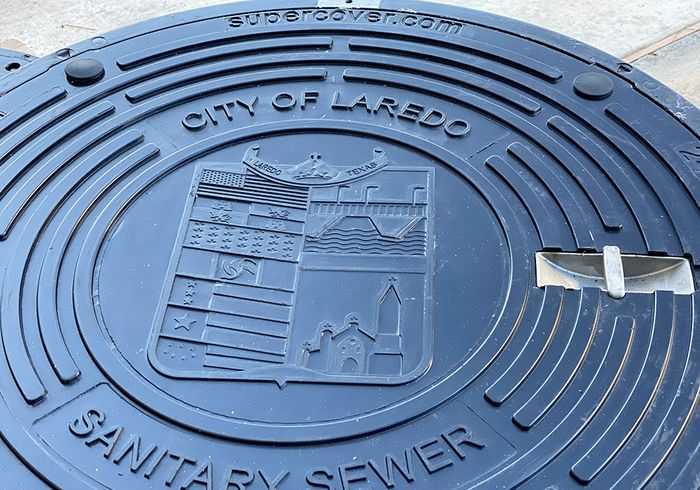 Benefits of Choosing SuperCovers
Wastewater industry specialists created SuperCover to address the most pressing concerns in the field. By choosing SuperCovers, you'll experience the following benefits:
HS-25 Traffic Rated (AASHTO load rating)

Fall Protection Safety Dish

Watertight and resistant to infiltration and inflow

No scrap metal value, reducing theft risk

Anti-corrosive inert composite materials

Odor-eliminating and self-extinguishing properties

Anti-theft design

5-year fabrication warranty

Manufactured at an ISO 9000-certified plant

Bolted down to frame, cover, and inner dish for secure installation

No unlawful entry with bolt and locking system
These benefits make SuperCover an excellent choice for municipalities looking to improve efficiency and effectiveness in their wastewater management operations.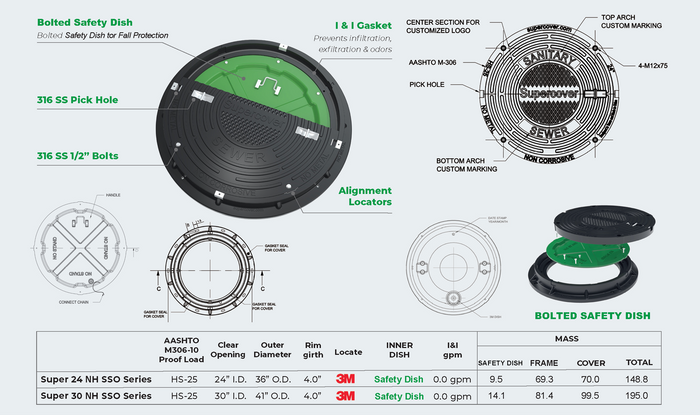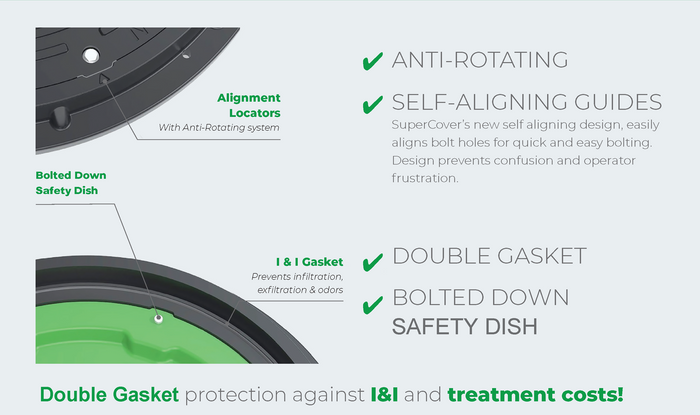 Reduced Strain on Treatment Facilities
Infiltration and inflow issues can strain waste water treatment facilities, resulting in higher costs and more energy consumption. SuperCovers' watertight design and I&I prevention features help reduce the burden on treatment facilities, promoting a more efficient water treatment process and contributing to a greener wastewater management system.
Don't settle for outdated metallic manhole covers that fail to address the challenges of modern wastewater management. Experience the difference SuperCovers can make in your municipality by upgrading to our innovative composite manhole covers. Contact us today to discuss your needs, and our team of experts will be more than happy to help you find the perfect solution for your wastewater system.